Underfloor heating has become a popular solution used in most newly constructed buildings. Not only does it offer exceptional comfort, it also saves on heating costs. Thanks to the large heating surface of the floor, heat is efficiently distributed, mainly by radiation. Air heated by the floor rises slowly upwards according to the laws of physics, providing gentle warmth inside the room.
Maintaining the right temperature in the lower parts of the room, i.e. the occupied zones, contributes to a lower heat demand. In this way, the heat stays where it is needed without heating the space directly below the ceiling. Otherwise, with traditional panel radiators, a so-called heat cushion is created in the upper zones of the rooms, where the temperature is much higher than in the areas occupies by persons.
Professional implementation of underfloor heating is provided by the KAN-therm Profil installation system, which allows easy installation of the underfloor heating using traditional wet screed. The system consists of KAN-therm Profil insulation boards with special tabs and polyethylene pipes with EVOH anti-diffusion layer and pipes with aluminium layer.
Other components of the system, such as manifolds, cabinets, automation, expansion profiles, wall tapes or plasticisers are the same as in other KAN-therm underfloor heating systems.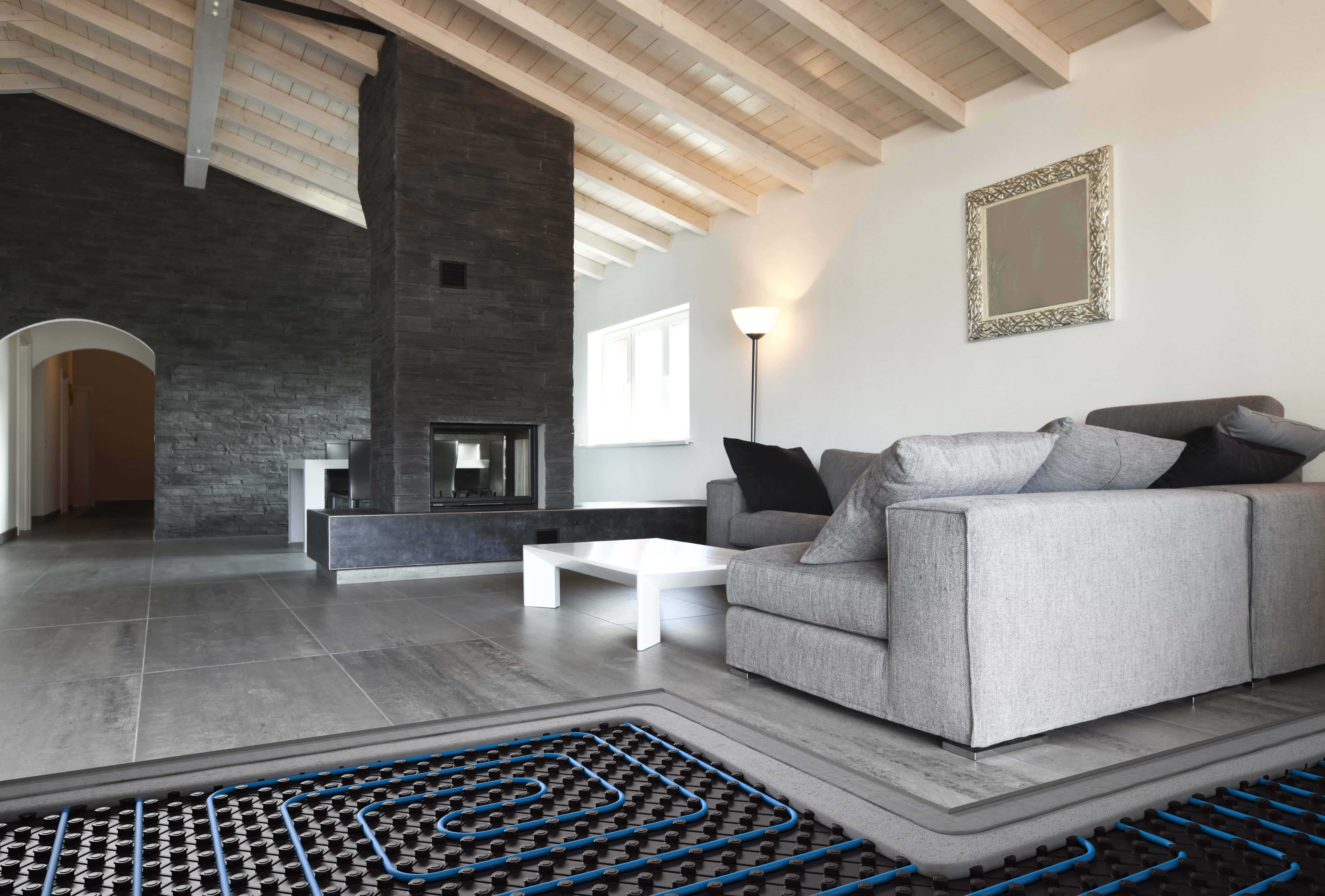 The insulation boards of the KAN-therm Profil system offer the possibility of laying loops with a spacing of 5 cm. This provides a very convenient way of laying heating loops with a specific designed spacing. The special design of the KAN-therm Profil panels reduces significantly the amount of screed required to secure the installation.
A distinctive feature of this system is its excellent acoustic properties, so it can be successfully used for renovations and in buildings with higher acoustic requirements.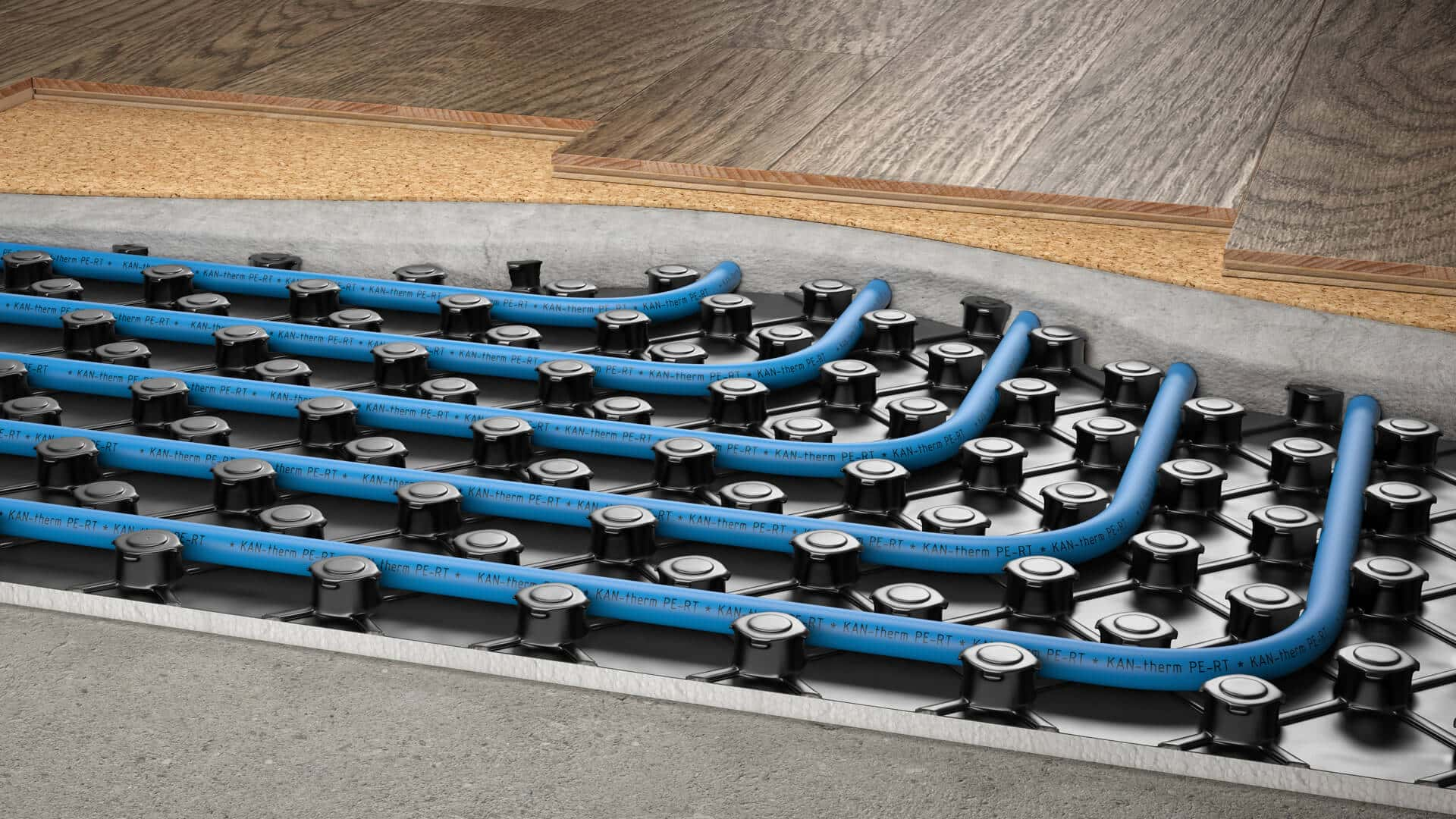 Depending on the project requirements, KAN‑therm bluePERT pipes and PERTAL pipes with an aluminium layer can be used for installation in KAN-therm Profil panels. The pipe diameters used are 16mm and 18mm.

The system comprises the following insulation boards:
- EPS 200 for floors with higher loads, e.g. in facilities such as conference rooms or lecture halls.
- EPS T-24 dB for floors in rooms with more stringent soundproofing requirements, e.g. recording studios, concert halls, theatres.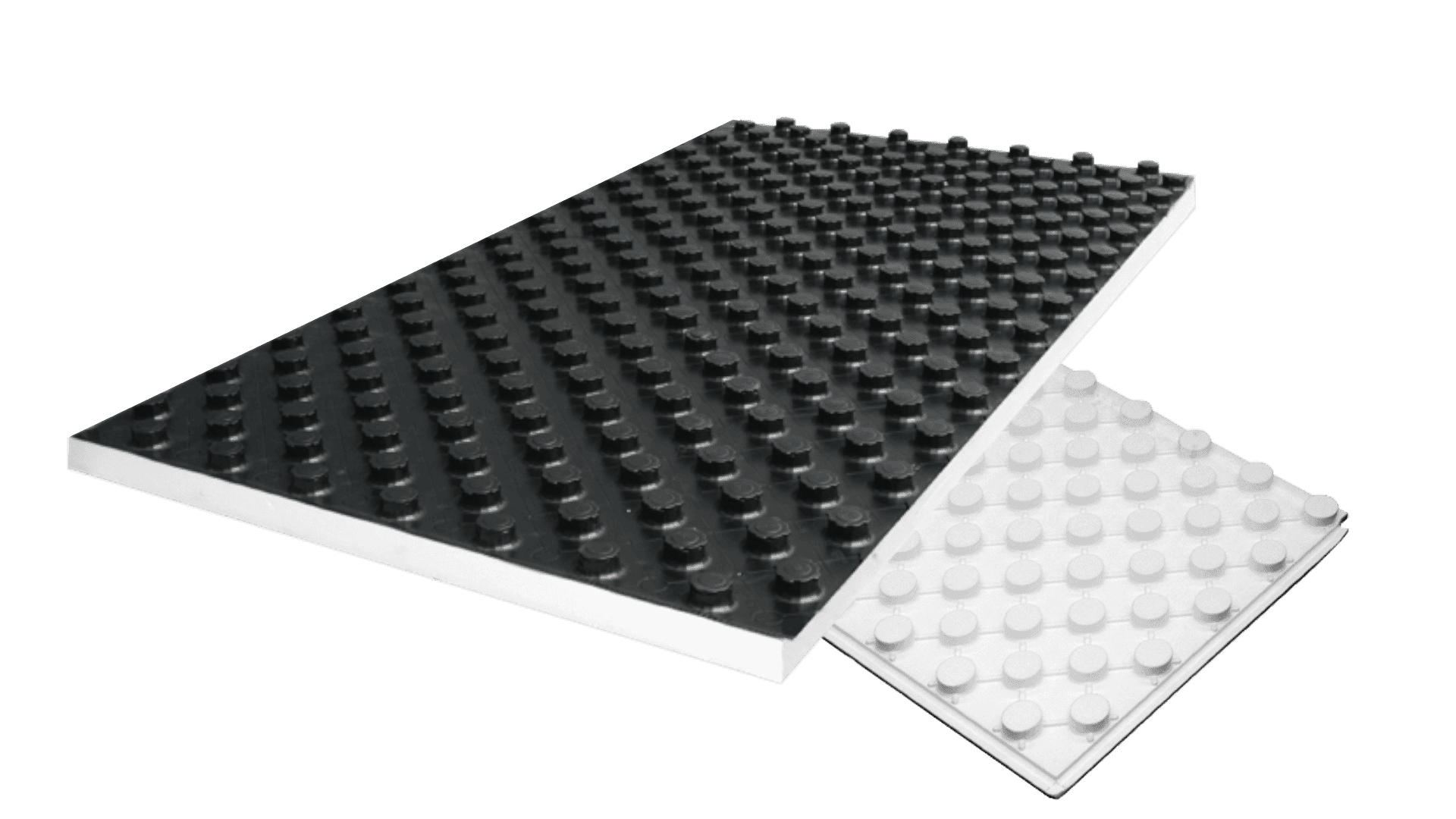 KAN-therm Profil also offers a profiled foil with protrusions fastening the pipes, which can be used as a pipe fixing element if the room is extended with an underfloor heating system.
The advantage of the KAN-therm Profil system is that there is no need for additional components or tools to mount the pipes on the panels. As a result, the time required for installation is reduced to a minimum.
Steps for installing pipes on the KAN-therm Profile board: