KAN-therm NET is a system that can be successfully installed outside and inside the buildings. A distinctive feature of this system is its versatility - it can be used on different types of substrate, such as thermal insulation on concrete substrate, directly on concrete substrate or directly on the ground. The design of a panel radiator can vary, but it always has one thing in common, which is the attachment of the pipes to a metal reinforcing mesh or a system mat. This enables surface heating of surfaces with increased mechanical strength.
The KAN-therm NET system is therefore ideal for large buildings such as warehouses and production halls, livestock buildings, office buildings, as well as for heating the ground slab in residential construction. Due to the considerable surface areas and the layout of the ceiling or hob reinforcement, the pipes are laid in parallel, usually in the form of a double meander.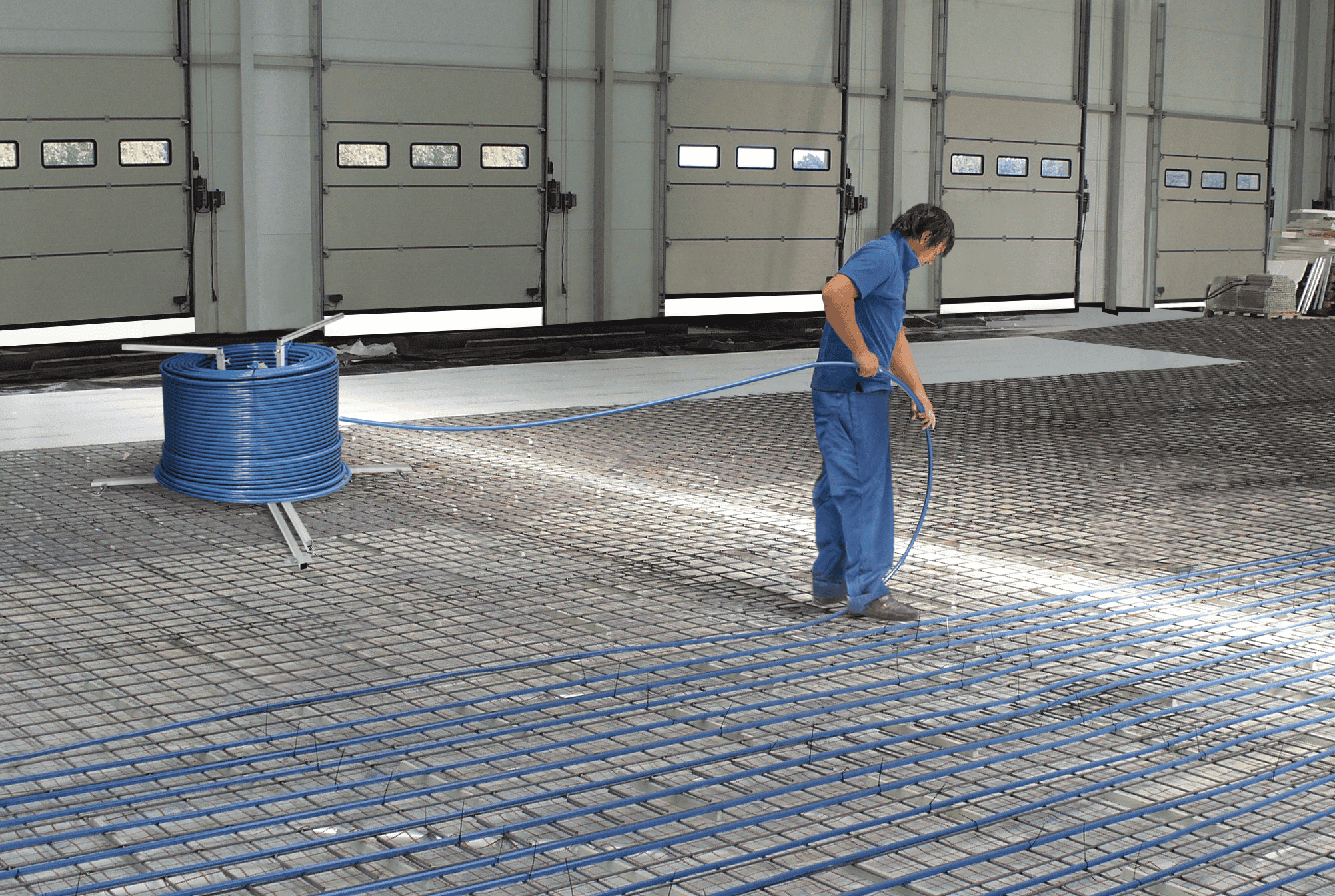 Another equally professional area of application for the KAN-therm NET system is car parks and external traffic routes where increased mechanical load resistance is required.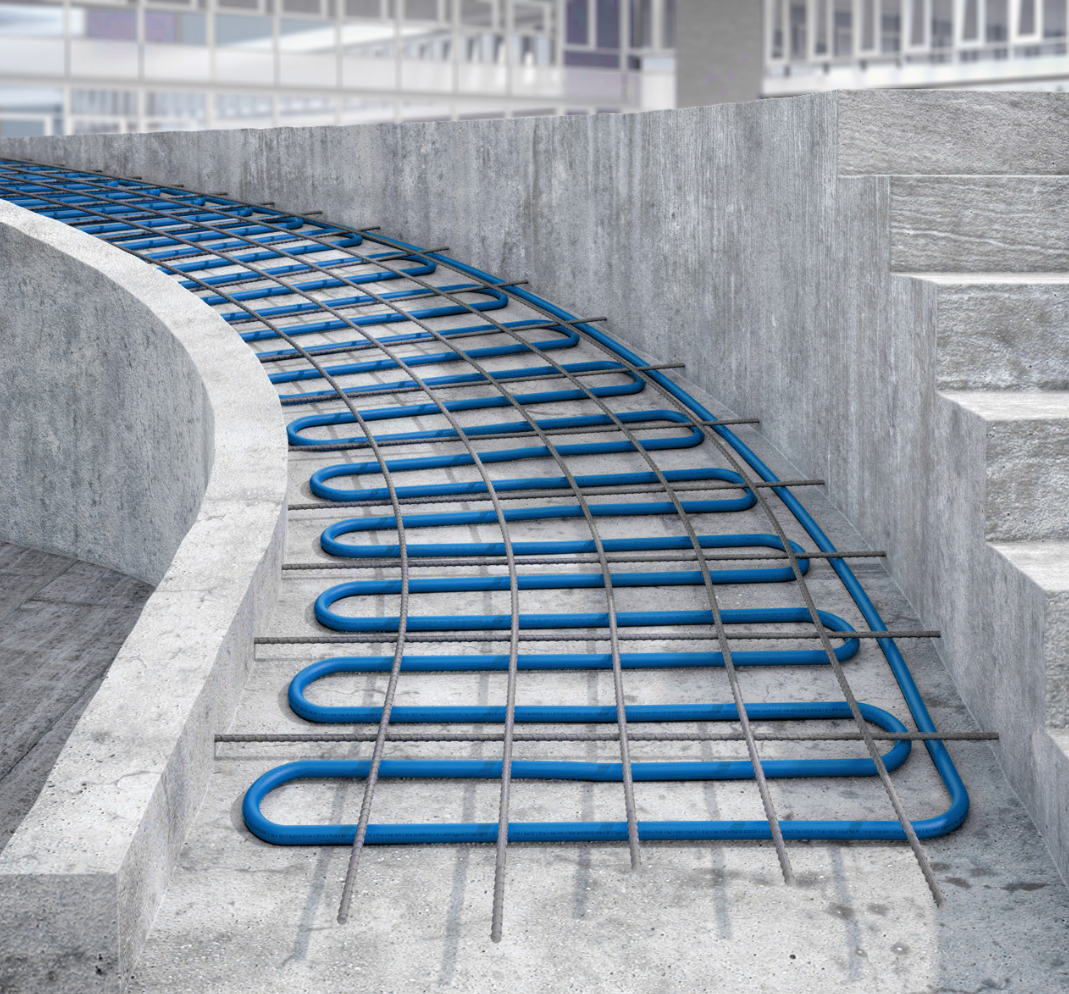 The system includes:

Steel wire mat
Fastening band for connecting nets
Clamp or plastic bands to fasten pipes
KAN-therm NET system pipes
The system is supplemented by traditional KAN-therm surface heating manifolds and KAN-therm pipe manifolds laid in accordance with the Tichelmann principle.
Depending on the needs arising from the project, the KAN-therm NET system can use:
a) KAN-therm bluePERT pipes. These are homogeneous pipes made in five-layer technology (5L), where all layers are permanently combined, and thanks to the use of polyethylene with increased thermal resistance PE-RT (type I) and its high elasticity, KAN-therm ‑bluePERT pipes perform excellently also during installation at low temperatures. The range of KAN-therm blue‑PERT pipes includes diameters of 12-25 mm. They are offered in standard coils of 200 or 300 metres in length.
b) PERTAL pipes with an aluminium layer are universal polyethylene pipes. Manufactured in a multi-layer design using a layer of aluminium. PERTAL pipes with an aluminium layer are available in the 16-20 mm diameter range. They are offered in standard coils of 200 or 100 metres in length. The most popular diameters are also available in 600 metre coils.
The KAN-therm NET system is also used to construct so-called thermally activated partitions such as heating ceilings and vertical load-bearing walls. KAN-therm NET system pipes are fastened to the bottom or top reinforcement with pipe clamps or pipe bands, depending on their intended use.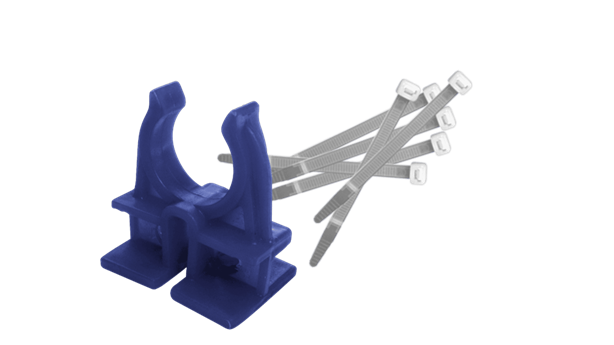 The installation of heating loops from KAN-therm pipes supplied in coils is facilitated by a dedicated coil-adjustable uncoiler, making the work quicker and easier.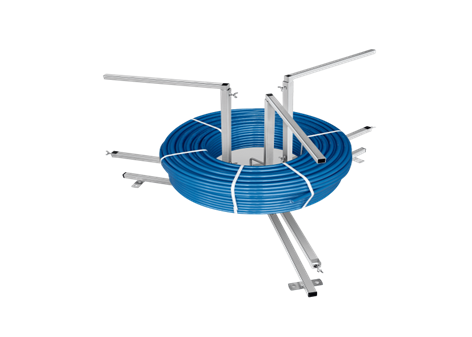 The KAN-therm NET system makes efficient use of the building structures required for the project. This makes it possible to reduce significantly subsequent investment costs in the area of heating or cooling the building.